KKC Iligan city
In KKC activities are arranged for an agreed number of Sundays, which may be extended if sponsoring is found and if all parts are interested to continue the activities. 
In Iligan city, located on Mindanao in the Philippines, KKC Sunday school activitites were arranged for several hundreds of kids, between June 2015 and March 2017. Then the training of the kids in what way they should go followed a more local concept.
The KKC team, sometimes supported by the military, visited the children in and around Iligan city in places like Villa Verde, Ubaldo Laya, Mainit, Bunawan, Santa Elena and Linanot. 
Iligan was sadly stucked 2011 by the typhoon Sendong/Washi, which generated a flash flood where about 1000 people died and many people lost their homes.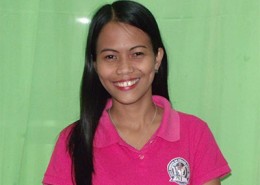 Below some photos of typical KKC Sunday school activities are shown, that includes eating yummy food (usually fried chicken and rice), attend bible lectures, praying, play funny games, win prizes, hugs, sing songs together and go for a picnic:The KKC team leaders during the period of time were Mr Noriel Manigque and Mrs Nenisa Gaid. Collaboration with City Church of Praise (CCOP)